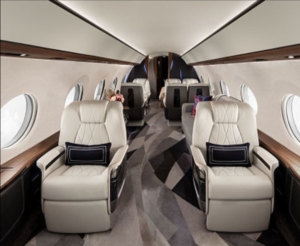 Our best offers are empty legs, an empty leg is a flight with no passengers. The plane is coming to drop off your guests and will return home without any passengers, this trip will be covered economically for most of the initial flight.
This way you can get those empty flights at fantastic prices.
If you have any questions, please contact us
Below, you will find our best offers on empty sections.
You can also add your empty leg.
| Ref | Departure | Arrival | Date | Aircraft | Price | Link | img |
| --- | --- | --- | --- | --- | --- | --- | --- |
| | London, FAB | Amman, ADJ | 28 - 11 | Legacy 650 | 30963€ | | |
| | Casablanca, CMN | Milan, LIN | 28 - 11 | Learjet 40 | 20251€ | | |
| | Kenya, NBO | Johannesburg, JNB | 08 - 12 | Falcon 50 EX | 28309€ | | |
| | Cypus, PFO | Biggin Hill, BQH | 15 - 11 | Challenger 601 | 16991€ | | |
| | Istanbul, ISL | Dubai, DWC | 16 - 11 | Challenger 300 | 20586€ | | |
| | Moscow, VKO | Nice, NCE | 16 - 11 | Legacy 600 | 28642€ | | |
| | London, FAB | Amman, ADJ | 28 - 11 | Legacy 650 | 31327€ | | |
| | Moscow, VKO | Oman, MCT | 21- 11 | Lineage 1000E | 45648€ | | |
| | Nice, NCE | Dubai, DWC | 20 - 11 | Global 6000 | 53704€ | | |
| | Geneva, GVA | California, LAX | 17 - 11 | Falcon 8X | 78767€ | | |
| | Cairo, CAI | Aswan, ASW | 16 - 11 | Gulfstream G-200 | 11315€ | | |
| | Amman, ADJ | Athens, ATH | 8 - 12 | Hawker 800XP | 12625€ | | |
| | Doha, DOH | Jeddah, JED | 20 - 11 | Gulfstream G-650 | 13935€ | | |
| | Kuwait, KWI | Dubai, DXB | 21 - 11 | Learjet 60XR | 14408€ | | |
| | Dubai, DXB | Bodrum, BJV | 16 - 11 | Legacy 600 | 22376€ | | |
| | Amman, ADJ | Londob, FAB | 28 - 11 | Legacy 650 | 31327€ | | |
| | Riyadh, RUH | Teterboro, TEB | 17 - 11 | Culfstream G-IV | 116360€ | | |
| | Morocco, RAB | France, LBG | 16 - 11 | Citation Latitude | 13062€ | | |
| | Kenya, NBO | Johannesburg, JNB | 20 - 11 | Falcon 50 EX | 28642€ | | |
| | Gabon, LBV | Portugal, LIS | 16 - 11 | Challenger 605 | 30432€ | | |
| | Zambia, LUK | Dubai, DWC | 17 - 11 | Global 6000 | 46544€ | | |
| | Harare, HRE | Istanbul, ISL | 21 - 11 | Falcon 7X | 75710€ | | |
| | Senegal, DKR | Vienna, VIE | 28 - 11 | Challenger 650 | 77224€ | | |
| | Astana, NQZ | Moscow, VKO | 16 - 11 | Challenger 300 | 34012€ | | |
| | Mauritius, MRU | Maldives, MLE | 16 - 11 | Global 6000 | 43858 € | | |
| | Maldives, MLE | Dubai, DWC | 21 - 11 | Legacy 600 | 43858 € | | |
| | Thailand, DMK | Almaty, ALA | 20 - 11 | Challenger 605 | 61459 € | | |